Most professional swimmers are living between two worlds: the swimming world and the "real" world. As any competitive swimmer knows, life in and out of the pool is a juggling act, one that gets even harder when you are no longer a student-athlete and have to pay your own bills. This is the turnaround story of Zane Grothe: U.S. National Champion, Team USA member, and Fike Swim ambassador.
Dejected. Demoralized. Done.
It's hard to imagine now, but that was American Record Holder Zane Grothe in March 2015. He had made numerous changes to his training since he started his collegiate career at Auburn in 2010 and things only seemed to be getting worse. He could not believe his pro career, still in its infancy, was over, but there was just no clear path forward. This is the story of how he turned it all around.
2010 | High School Recruit
In 2009 Zane was a top high school recruit looked at by most of the big name colleges. He was 1:39 in the 200 free, 4:24 in the 500, 9:04 in the 1000, and 15:11 in the 1650; he was tall; and he weighed next to nothing. When Auburn, the number one school at the time, came calling, Zane figured he was one big step closer to fulfilling his dream of swimming in the Olympics. Throughout high school he had come up short at the end of the season, barely improving on in-season times due to what he thought was too much of a focus on low volume, threshold training. Expecting a shift to higher volume training in the big leagues of collegiate swimming at Auburn, Zane set his sights on multiple NCAA Championships when he moved in in the fall of 2010.
2011-2014 | Auburn
Zane's first three seasons at Auburn yielded more yardage- he was up to 65k per week, from about 50k in high school, but it was with Auburn's infamous focus on high intensity. He added muscle; he learned; he matured. He seemed to be on the right track. In 2013 he was the US Open Champion in the 800 and 1500. But the 2014 season brought a change in the coaching staff. His coach of the previous three years, Frank Bradley, moved to take the helm at Florida State University. Without Frank advocating for higher yardage, Zane was pulled even further into the high intensity regimen that made Auburn a sprinting power. After fighting that pull for a while, Zane went along for the last few months. Finally, fed up with arguing for higher volume and with no new best times in 2014, Zane grabbed his Aerospace Engineering degree on a Sunday in May 2014, drove straight to Tallahassee, and hopped in with Frank Bradley and FSU Monday morning. He knew there was more in him, he just had to pick up where he left off with Frank.
2014 | From 4th to 63rd
2014 was Zane Grothe's first year as a pro, and almost his last. He still had a lot to learn but he was past the just-do-what-your-coach-says phase. He knew he needed yardage, lots of it. And that's what he assumed he was walking into at FSU, but the Auburn mentality of intense, VO2 max training had become the norm at FSU. Quality over quantity. That works great for some swimmers, but Zane had tried it the Auburn way and knew it wasn't enough for him. Nonetheless, he agreed to go along with his coach's plan. And the times only got worse.
At the Winter US Nationals in December 2014 Zane was hoping his obedience and hard work would finally pay off. He was seeded 4th in the 500 free with a 4:15, which put him right next to Connor Jaeger in prelims. He touched the wall in a disappointing 4:32, which was good for 63rd place. The next two events, the 100 and 200 freestyles, didn't go much better. After three miserable swims he decided the 1650 was not going to turn out differently. He scratched the event and watched, and studied, from the stands as Jaeger broke the American Record. He still wasn't defeated though. He went back to Frank and they came up with a plan that would give Zane more of his sought-after yardage while still maintaining the high intensity that Frank believed was critical. American Short Course Championships in March 2015 would be the meet he was sure would turn around his failing pro career.
2015 | Rock Bottom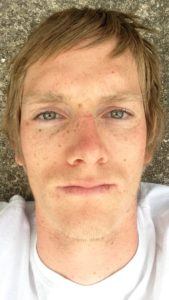 Zane's times in practice rebounded in January and February. He flew into Austin in March 2015 ready to swim fast and settled into the swankiest hotel he could afford- Motel 6 down the road from Lee and Joe Jamail Swim Center. He was fully tapered and shaved, but his coaches and teammates at FSU couldn't make the trip with NCAAs around the corner. The meet started off okay- right off a best time in the 500 (another 4:15) and a little off his best in the 200 (1:35 though he added a second in finals). Maybe this was the start of turning around the massive tanker ship that is a swimming career.
That illusion fell apart early in the 1650, a race he was looking forward to especially because Michael McBroom was seeded right next to him. No matter how hard he tried, he couldn't find another gear and his muscles were giving out. Pain from the build up of lactic acid turned into frustration over two years of mediocrity. He was so demoralized that he didn't notice McBroom lap him. He was so ready to quit he didn't notice the orange lap counter and flipped at the 1650, only realizing five yards out that other swimmers were on the wall waiting for him. His time of 15:13 was almost 40 seconds off his best. Zane went straight to his phone and texted Frank, "I'm done." No warm down. He walked out to go back to Motel 6, stopping somewhere hidden for 30 minutes to cry and reflect on his career.
2015 | One Last Move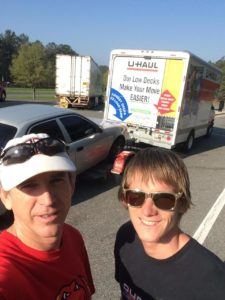 But Zane decided that wasn't the end. There were hints over the past few years of what his potential could be, so he called up a childhood acquaintance whose career was taking off- Cody Miller. After talking with Cody he thought the answer he was looking for was in Bloomington, IN with Ray Looze and Mike Westphal. It was a volume-heavy program on the rise and one that recruited Zane in high school. But IU, while on the rise, wasn't quite a powerhouse like USC, Michigan, and NBAC with Bob Bowman, all of which were front-runners in Zane's mind. However, Zane could not afford to train with those teams, so he circled back to IU, where he already knew half the college team and Cody. Ray and Mike were on board right away, and it was a relief to hear a coach agree with Zane's assessment that he needed way more volume than he was getting. Two weeks after the nightmare that was American Short Course Champs, Zane was in a U-Haul with his dad heading up to Bloomington for one last attempt at resurrecting his failing pro career.
Despite being one of the top distance swimmers in America, Zane felt out of shape at IU for the first six weeks. He was up to 80k yards per week! That's not unusual for many distance swimmers but it was totally foreign to Zane. The sets were like nothing he had trained before. Despite being a distance guy he had never in his career done a set of 100s on a 1:00. He barely made the 30 x 100 on 1:00 that are commonplace at Indiana. But by May 2015, just two months into the switch, he was crushing his best in-season times. His next big test was the 2015 U.S. Nationals in San Antonio and his confidence was at a record high. He was again fully tapered and shaved.
2015 | Cloud 9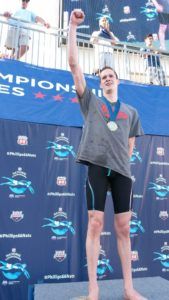 Interestingly, U.S. Nationals in 2015 happened almost in sync with World Championships in Kazan and Zane was eager to compare himself to the best. In the lead up to Nationals, he and Mike thought the 400 would be his best event given Zane's recent training changes and that a 3:46 was possible. Michael McBroom, who had so badly beaten Zane in the 1650 just a few months prior, was the top qualifier for the U.S. World Championship team in Kazan with a 3:47. When Zane touched the wall in 3:45.98, beating future Olympian Clark Smith right next to him and Michael McBroom's 3:46.69 a few thousand miles away, he couldn't believe it. He had no reason to. Years of let down couldn't be erased in a few months, right? His move to IU had moved him to #2 in the U.S. and #9 in the world in the 400, and one big step closer to achieving his Olympic dreams.
2016 | Olympic Trials
His performance in the 400 at U.S. Nationals put Zane on the National Team. That meant a lot of things, but it also meant money- a monthly stipend that would take him off his parents' credit card and justify the sacrifices he and his family had been making. He spent the next year preparing to make his dream come true, training harder than he could imagine to be ready to swim faster than any other American, at least in the 400. But there was one thing he was totally unprepared for- the pressure.
He was the number two seed in prelims of the 400 free at the 2016 Olympic Trials, which also happened to be the first Olympic-qualifying event since there are no semi-finals. He was so excited for his opportunity he blasted a 3:47 in the prelims to take the top seed in finals. Normally at a meet, the top eight are all paraded out together and introduced in order from lane 1 to lane 8. However, at Trials each swimmer comes out one at a time to a lot of fanfare. After all, two of the swimmers in finals are about to be crowned United States Olympians. The number 8 seed parades out first and the top seed parades out last. He stepped through the curtains from the ready room into the sharp glare of spotlights and a roaring crowd eager to see the guy who had out-swum Jaeger, Dwyer, Haas, Smith, and McBroom in prelims. All his preparation hadn't prepared him for this. He lost focus, thinking instead about the possibility of not making the team and what that would mean. He was with the pack at the 200 but he was caught up in just swimming fast and had forgotten to swim his race, to focus on the little things he had prepared to do. Zane slowly fell off, eventually touching fourth, one second behind second place finisher Conor Dwyer and almost two seconds behind winner Connor Jaeger.
It was a disappointing finish, yes. But the one great thing about hitting rock bottom in 2015 was that Zane had perspective. Things had been much worse than this. Less than two years ago he was 63rd in the 400, and now, after just more than a year with his new team, he was 4th and a legit contender.
2016-Present | Inzanity
While Zane was building a reputation as an elite 400 freestyler, the heavy distance training at IU breathed new life into his 800 and mile. Just over one year after Olympic Trials at the 2017 US Winter Nationals, he smashed the American Records in both the 500 and 1650, lowering the 500 record to 4:07.25 from 4:08.42 and the 1650 record to 14:18.25 from 14:22.41. It took about four years to kill Zane's mile and over two years to bring it back, but now it was better than ever. With a strong aerobic base now firmly established, he has been able to add more intensity and speed work to make himself a top contender in the 200 as well. His training is becoming legendary, giving rise to the hashtag #traininzane. And a recent pair of 23.1s in practice for the 50m have some half-jokingly saying he's a threat to sweep all freestyle events.
2018 Nationals are next week and 2020 Olympic Trials will be here before we know it. No one is guaranteed a spot on any team and you can't control your competition, but after experiencing the lowest lows and the highest highs one thing is certain for Zane Grothe– he will be as prepared physically AND mentally as he can possibly be.
You can support Zane on his journey to Tokyo by following his Instagram and Facebook pages, and you can get the latest Fike Swim news, product updates, and videos by liking them on Facebook and subscribing to their YouTube channel. And you can get a candid look at Fike Swim's journey to help swimmers SWIM DIFFERENT by following them on Instagram.

About Fike Swim
"We design products exclusively for the most difficult sport in the world. We unapologetically place swimmers on a pedestal. The rigors they embrace on a daily basis can only be understood by another swimmer and they deserve a company focused 100% on helping them succeed. Whether you're just starting out or training for Tokyo, we stand behind you."

-James Fike, Founder
Fike Swim Products was born when founder James Fike put a brick on top of a kickboard and transformed just another legs-only kick set into a total body workout felt into the next day. Since then it's been our mission to create unique swim equipment with the single-minded goal of making you faster. We don't sell toys. We create tools to help you reach your potential.
Swimming News is courtesy of Fike Swim, a SwimSwam partner.
Share if you enjoyed this post!