The demand to attend the FIFA World Cup is extraordinary with more than 2.3 million tickets sold according to organising committee chief Alexey Sorokin.
Many fans are looking to pick up tickets for matches as the start date of the tournament draws closer, but are struggling to find any through official channels.
This leads to supporters considering purchasing tickets through touts, scalpers and the black market – a method which people have used to get seats at previous World Cups.
But ticket security at Russia looks to be tighter than at previous tournaments, meaning the risk taken by fans is even greater.
If you're considering buying or selling tickets on the open market, Goal's guide will provide all the information you need to help make a decision.
Can I buy World Cup tickets from touts, scalpers or on the black market?
While it is illegal to sell World Cup tickets outside of official channels, it isn't against the law to purchase them from touts or scalpers.
At previous World Cups, many fans have used this method to get tickets to sold out matches or acquire seats at the last minute.
Ticket checks have not always been stringent, meaning fans could essentially be guaranteed entry to a match with a ticket purchased off a tout or scalper.
But in Russia, security looks to be tighter than any previous tournament and there is a huge risk you will be denied entry without a ticket in your name.
What is the risk of using a World Cup ticket acquired unofficially?
Security measures implemented by FIFA and the Russian government make it look impossible to use a ticket purchased from a tout or scalper.
The Russian government has organised a visa-free period during the World Cup, with fans able to acquire a Fan ID to gain entry to the country 10 days before the tournament starts and 10 days after it ends.
In addition to entering Russia, Fan ID's must also be worn when entering a World Cup stadium and must be kept visible while inside the venue.
Every Fan ID has a person's name, photo and passport details visible, and each World Cup ticket is linked to one and also has the ticketholder's name printed on it.
This means it will likely be easy for Russian security officials to see if the name on the Fan ID and the ticket do not match.
It's important to note that their will be two separate ticket checks at each venue – one at an external perimeter and the other at the stadium entrance.
According to FIFA, fans at the external perimeter will be requested to present their Fan IDs and tickets.
While at the stadium entrance, electronic ticket validation will be implemented through a radio-frequency identification (RFID) system, which will identify cancelled or counterfeit tickets that will not give access to the respective match.
With two security checks and the Fan ID/ticket system, the risk has never been higher in purchasing tickets from unofficial channels.
You could quite easily part with your hard-earned money and still not get to see the match you wanted.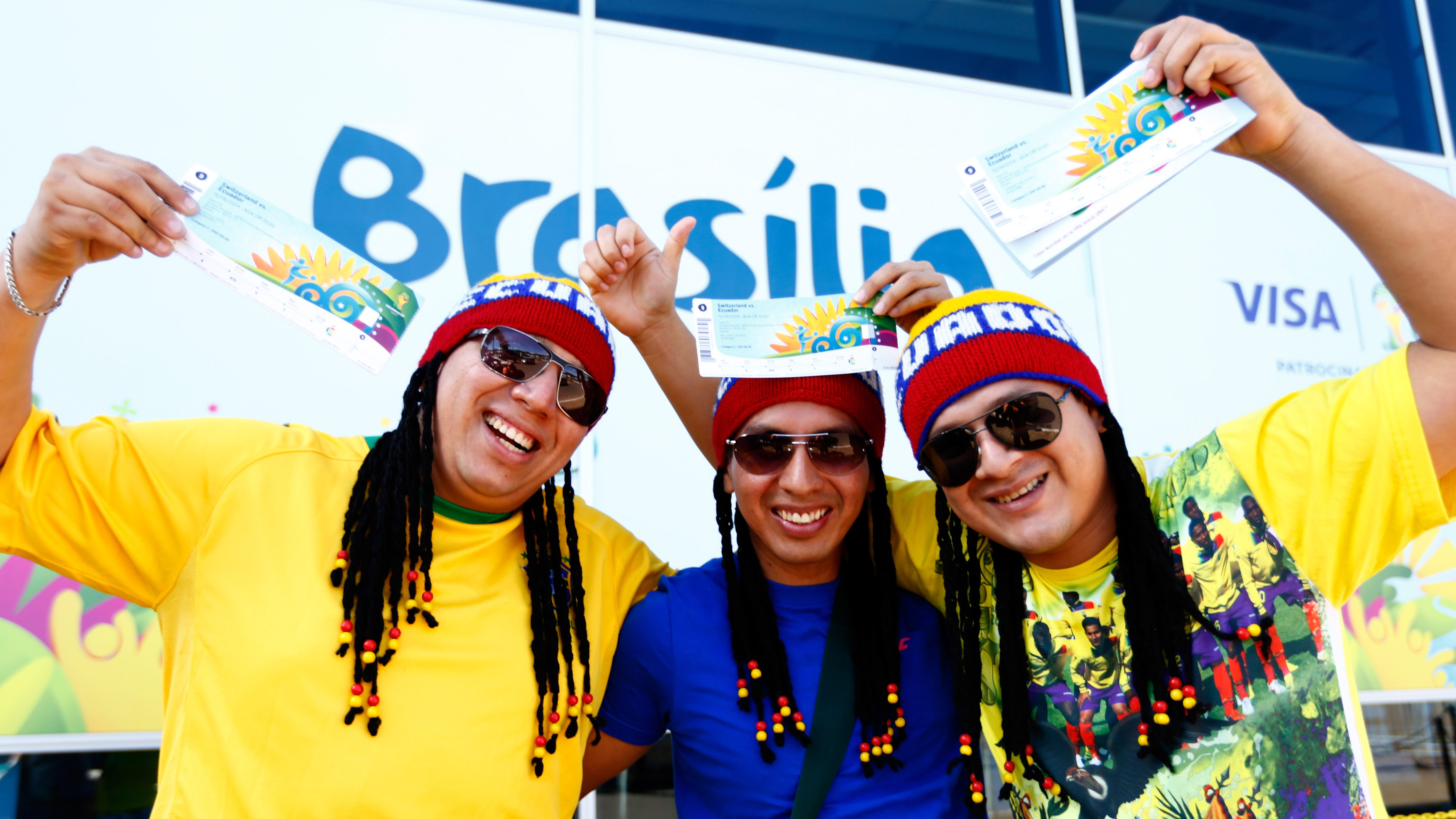 How can I buy World Cup tickets legally?
World Cup tickets are sold through FIFA.com's ticketing service and sales began on September 14, 2017 .
FIFA initially revealed that tickets would go on sale in two phases, which would then be divided into two stages.
The first stage of phase one ran from September 14 to October 12. During this stage, all applicants had the same chance of getting tickets through a random selection draw, with notification made by November 16.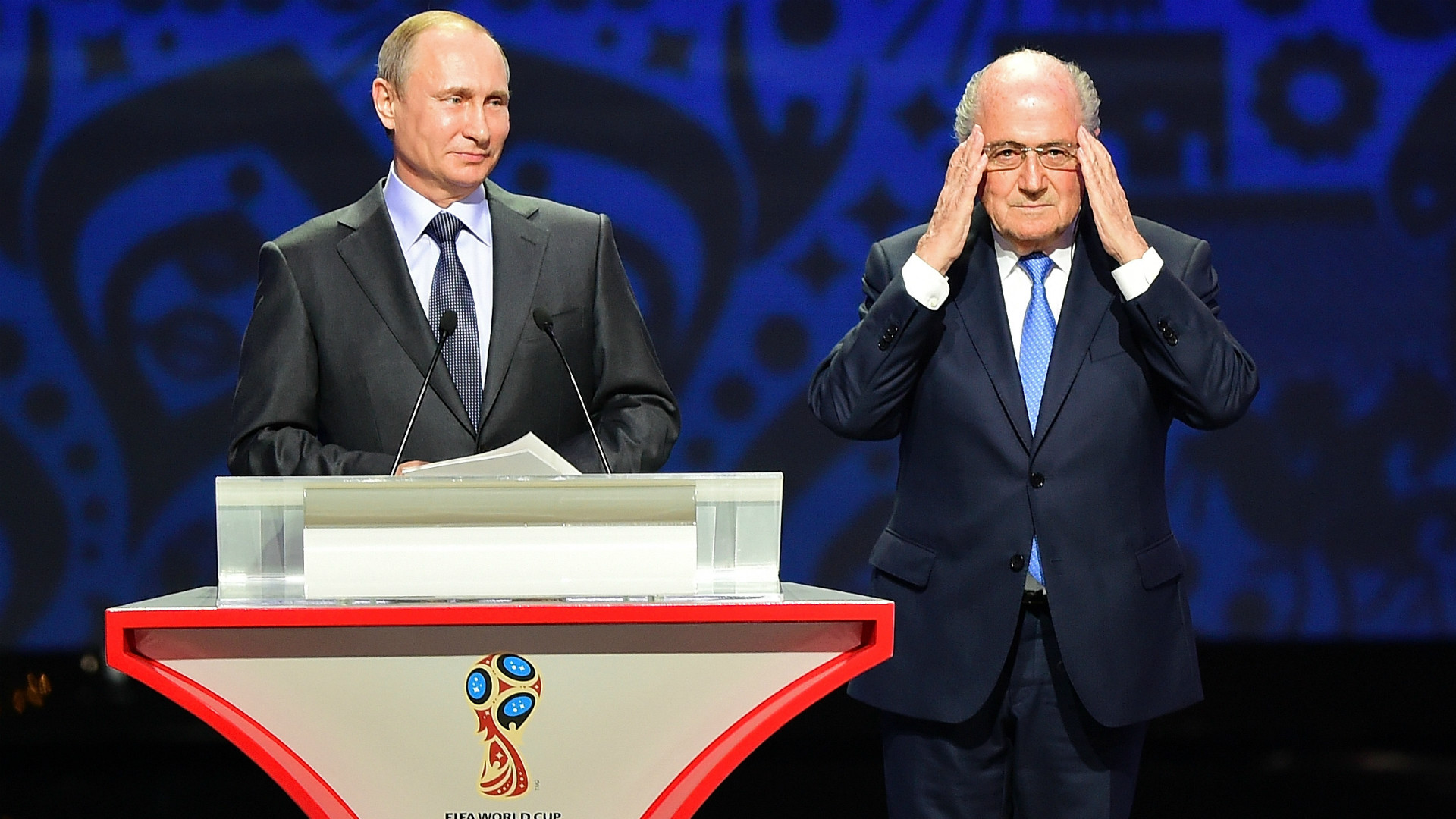 At this point, of course, fans were applying to certain matches and venues without knowing which teams will be playing.
The second stage of phase one began on November 16 and concluded on November 28. During this period, a first-come, first-serve policy applies for the remaining allocation of tickets being sold in this window.
Phase two was split up the same way, but fans knew at that point which teams they are applying to see.
A random selection draw began on December 5, soon after the World Cup draw was made, and ran until January 31.
The second stage of phase two was open from March 13 and ended on April 3 , with tickets, once again, being allocated on a first-come, first-serve basis.
There will also be a last-minute sales phase, which will run from April 18 to July 15 – the day of the World Cup final.
How much do World Cup tickets cost?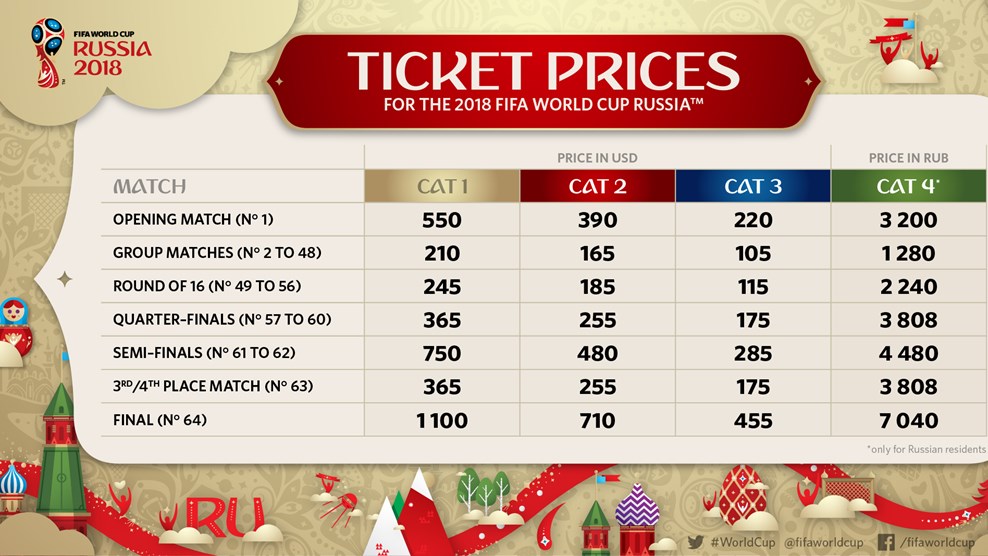 FIFA has split up ticket prices for the World Cup into four different categories.
Categories one, two and three will be available to fans across the world through the online ticket sales.
Category four is reserved for Russian residents and will consist of at least 350,000 tickets to be sold to local fans.
These tickets will cost less: for comparison, the cheapest category-four ticket is priced at approximately £17, compared to £80 for the cheapest from the other three categories.
Ticket prices in U.S. dollars (and Russian rubles for category four) are displayed in the graphic above. The table below shows the price conversion from U.S. dollars to British pounds as of December 2017.
| Match | Cat 1 | Cat 2 | Cat 3 |
| --- | --- | --- | --- |
| Opening match (1) | £412 | £292 | £165 |
| Group matches (2-48) | £157 | £124 | £79 |
| Round of 16 (49-56) | £183 | £139 | £86 |
| Quarter-finals (57-60) | £273 | £191 | £131 |
| Semi-finals (61-62) | £562 | £359 | £213 |
| Third-place match (63) | £273 | £191 | £131 |
| Final (64) | £824 | £532 | £341 |
Can I sell my World Cup ticket on the street?
You can but you will risk prosecution from Russian authorities.
According to FIFA's website, you may not sell, offer for sale, resell, offer at auctions, donate tickets, act as a commercial ticket agent for another party or otherwise transfer your ticket in any way without the specific prior written consent of FIFA.
Please note that, according to the Code of Administrative Offences of the Russian Federation No. 195-FZ dated 30 December 2001, it is an administrative offense to transfer or resell without FIFA's consent.
Will World Cup tickets be on re-sale?
No – tickets will be available exclusively through FIFA.com.
The only way to transfer or resell tickets is with the written consent of FIFA, who will publish a Ticket Transfer and Resale Policy when sales begin.
In short, if you buy tickets anywhere other than FIFA.com you are risking those tickets either being counterfeit or cancelled by FIFA with no refund.
What do World Cup tickets look like?
FIFA revealed the design for the 2018 World Cup tickets on April 6.
As well as showing key information about the match and the fans' seating location, the tickets also include unique security features, including a barcode and hologram.
Each ticket is personalised with the name of the ticket holder – which will correspond with their Fan ID – and the back of the ticket also incorporates information such as a map of the stadium, prohibited items and an abridged version of the terms and conditions laid out by FIFA.
Share if you enjoyed this post!