Ealing Trailfinders being promoted from the Championship to the Premiership would be a cause for concern, says the boss of English clubs Mark McCafferty.
After finishing second last season, the London club have made several signings in a bid to reach the top flight.
But with an average crowd of only 800, they could be exposed on and off the pitch if they go up, warns McCafferty.
"I would have concerns if it happened next year," said McCafferty, the chief executive of Premiership Rugby.
"Clubs have to, on so many fronts, be ready for life in the Premiership.
"I think sometimes there is an unrealistic view around the Championship about what it takes to compete, financially, commercially and on a number of fronts in the Premiership."
Bankrolled by 81-year-old businessman Mike Gooley, the chairman of Trailfinders travel company, Ealing have been bullish about their ambition to gain promotion.
The west London club were promoted from National League One in 2014-15 as champions.
Ealing told BBC Sport they were an ambitious club working hard to grow – and said it would be "great" for the Premiership to help clubs make the transition to the top flight.
The likes of London Welsh suffered terminally from chasing the Premiership dream, and were especially exposed in the 2014-2015 season as they lost every game before going out of business two years later.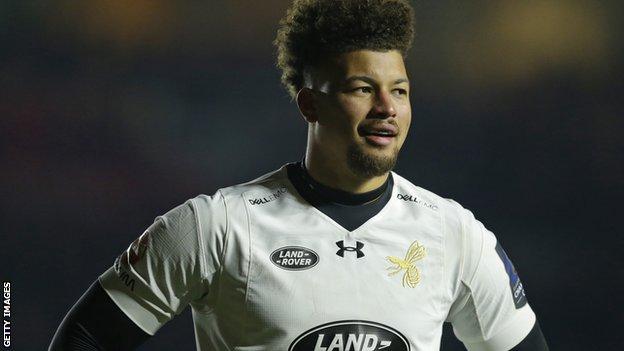 "We saw it with London Welsh. Ultimately, it can do the club a lot of damage if they have unrealistic expectations," McCafferty added.
"Just to be very clear, I don't know the Ealing set-up and I don't know the people there.
"I'm saying that any club looking to move up – and Exeter have shown people the way, obviously – has got to have a long-term plan, 10 years plus.
"It's got to be on the field and off the field, it's got to be realistic and it's got to be deliverable and financeable."
Ealing managing director Ben Ward said the club had made "huge strides forward on and off the pitch" since turning professional five years ago.
"There has been huge investment off the field with our training facilities and ground, which are constantly improving year on year," he added.
"Behind the scenes we have an expanded number of backroom staff, who are all working towards our goal, as well as recently starting a community department which aims to increase our visibility in the local area and ultimately grow our gate.
"We are an ambitious club and have the desire to be a part of the Premiership, which is what we are all striving for at some point in the future.
"With reference to the comments about not knowing our set-up, it would be great for Premiership Rugby to get more involved with the Championship to see us develop and help clubs who have the ambition to make the next step."
Share if you enjoyed this post!