Jamie Redknapp
Football Expert & Columnist
Last Updated: 31/05/18 5:16pm
Frank Lampard has the potential to be a big success at Derby – as long as the owners give him time, says Jamie Redknapp.
What a great move for Frank Lampard. What a great move for Derby County!
I'm really excited to see Frank appointed as Derby manager and I'm already looking forward to going to Pride Park to see what style of football he plays and the success he can have there.
This has been his ambition for a long time and, knowing him like I do and from talking about football with him, Derby have appointed a very sensible manager. He is a clever guy who has had a fantastic career as a player.
This is a bold choice for him as his first job – but a great opportunity.
My dad worked at Derby as a director of football for a while and when I went to watch games there I was reminded of what a big club it is. It's a sleeping giant.
The question is whether Frank can be the person to wake it up and take Derby back into the Premier League.
A lot of people have tried and failed there. The owner, Mel Morris, has got through a lot of managers in the process. So Frank is going to need time to get it right.
I think that's key – especially as this is his first job in management. He will get things wrong, and he will have to adjust to the role. But if he has a rough few weeks or months, the club must stand by him. Because the potential is huge.
The same goes for Steven Gerrard at Rangers. These two men – two of the finest midfielders we have seen in this country – both have fantastic football brains and have so much to offer when it comes to coaching.
I'm sure Frank will find it frustrating at times – especially if he is looking for a player to score 25 goals from midfield like he did! But he's a very strong character and his great strength is nothing fazes him.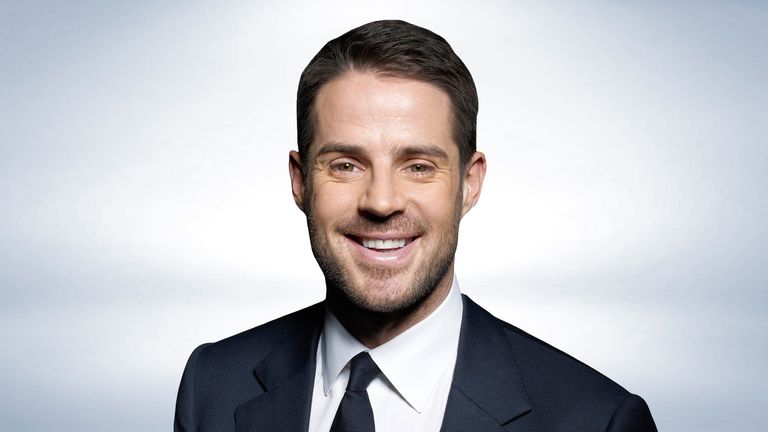 Frank is a very strong character and his great strength is nothing fazes him.
Jamie Redknapp on Frank Lampard
From what he has been through in his career to get to the top, he is unbelievably strong mentally.
As for the Derby players, they must be so excited about working with him in pre-season. But they will have to work really hard under him. That is what he will demand from his squad: the hard work that he put in to achieve what he did as a player.
No one worked harder than Frank as a 12, 13 and 14-year old to be a footballer and no one worked harder as a player. Those basic, fundamental demands he set out for himself as a youngster he carried on throughout his career – and he won't suffer players who do not match that work ethic.
But the challenge for Frank will not be winning the players over. He will have already done that because every one of them knows what a brilliant player he was and have so much respect for him.
I think the hardest part for him will be dealing with the horrible parts of the job. My dad always told me the hardest aspect of being a manager – even in the later years of his career – was leaving players out who deserved to play, or picking a team and getting it wrong.
Those are decisions you live and die by as a manager – and I am told that driving home after a defeat is far more painful as a manager than it is as a player.
Of course, Frank will be able to turn to my dad – his uncle – for advice, and I am sure he will be regularly discussing things with his father, too. But as the manager, when it goes wrong it falls down on him and he'll have to be ready to deal with that.
Fortunately for him, it looks as though his good friend Jody Morris is going to leave his role in Chelsea's youth set up to go to Derby and be Frank's assistant.
That would be an inspired move – Jody is a great lad who loves the game, knows the game and is proving to be a really good coach. He will be a real loss to Chelsea because of the success he has had there.
But Frank and Jody will be a good team together. Jody is quite tough and he's done a fantastic job with that youth team, turning those boys into men, and he deserves an opportunity. This is a great chance for him to dip his toe in as well.
If they are given space and time to get on with their job then I think there could really be exciting times ahead for both Frank and Derby.
Comment below to get involved in the debate, but please adhere to our House Rules. If you wish to report any comment, simply click on the down arrow next to the offending comment and click 'Report'.
Share if you enjoyed this post!