David Gower
Cricket Expert
"We know Anderson has said openly that he doesn't like bowling a floaty length. We don't want him do that but in the spell after lunch, where he pitched the ball up and got more movement through the air, he looked that bit better."
Last Updated: 01/06/18 7:07pm
David Gower says England's pitched-up deliveries proved crucial as they shot out Pakistan for 174 on day one at Headingley…
There was criticism of the England bowlers' lengths at Lord's but, in essence, you could see Stuart Broad had made the effort to pitch the ball up further on day one in Leeds, albeit in conditions that were more helpful than we first thought.
As soon as England got on the field and saw what was going on they should have known that a fuller length was the way to go.
In theory, for anyone with the skills these guys have got, it should be like gently turning a dial to make those changes but, talking to bowlers, some find it easier than others.
Broad was certainly quicker to do it than James Anderson.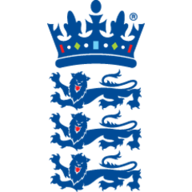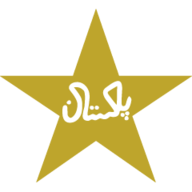 England vs Pakistan
June 2, 2018, 10:00am
Live on
We know Jimmy has said openly that he doesn't like bowling a floaty length. We don't want him do that but in the spell after lunch, where he pitched the ball up and got more movement through the air, he looked that bit better. Not that he ever looks bad!
Apart from Imam-ul-Haq's drive at a wide ball right at the start of the day when he should still have been assessing conditions, I thought the Pakistan batsmen were beaten by good balls, which is to England's credit.
You always think as a batsman that you could have done something slightly different to get bat on ball or the bat out of the way but, by and large, the pressure put on by England's bowlers, especially Broad and Anderson and then Chris Woakes when he got settled, paid off.
It was more good bowling in helpful conditions than bad batting. There was the right line, the right length, and movement from the bowlers, with 80 per cent of the balls full and all of them in the full-to-good region.
It now looks a good toss to lose but I don't think you can lay any blame on Pakistan captain Sarfraz Ahmed.
There was more evidence at Lord's, even before a ball had been bowled, that bowling was a good option but with this pitch, no one I have spoken to said bowl.
I asked Sir Ian Botham early on and it wasn't a long conversation! Mikey Holding, ahead of the toss, twice said it was a bat-first pitch. Who am I to argue with them? There weren't things to think about. Hot and humid, yes, but clearish skies.
With Ben Stokes not fit to play due to a hamstring injury, England handed a debut to Sam Curran, who I thought made a steady start. His rise has been pretty swift but he didn't seem overawed.
The thing that will make him more effective is a bit more pace, which in turn will ensure the ball doesn't swing from the hand as it appears to at the moment.
In terms of Stokes, speaking to people before the game, they were saying he desperately wanted to play. Ben's like that – he'd play Monty Python-esque with one arm, one leg ect if you let him.
With a hamstring strain, though, you have to do what is best for him and the team – you don't want to play him and then risk losing him for a sustained period of time. He's too important a player.
We also saw Keaton Jennings' first innings back for England, a fairly fluent 29, before he was caught behind off Faheem Ashraf.
He spoke to Michael Atherton ahead of the match about where he has made alterations to his game but those are not going to be drastic. When we analyse a player with all this technology at our disposal, we looking for minor changes that make a difference.
For him, I think it was more of a matter of attitude – when confidence deserts you, you start doing things you don't want to do, which happened to him last summer against South Africa.
I have to say his mode of dismissal looked familiar. That said, the ball was still doing a bit in the 17th over and it was one of those where you have to play at it – if you miss it by two millimetres you are still there and if you get a faint edge you are on your way.
It's too early to say that old flaws remain because subtle changes could stand him in good stead.
Jennings' opening partner, Alastair Cook, is now a record-breaker, not that he wanted to make a fuss about first equalling and then surpassing Allan Border's 153 Test matches in a row.
Alastair compartmentalises stuff and brings it down to the simple things in life – getting in the right position and hitting the ball.
Plus, while he can be extremely self-deprecating about his powers of concentration, from a distance we can see he has those in abundance.
Batting is about doing it ball after ball after ball and if you reset after each delivery that will serve you well.
If I look back on my career there were times where things were a bit casual – I don't think we have ever described Alastair as casual, which is testament to him and key to his longevity.
Watch day two of the second Test between England and Pakistan from 10am, Saturday on Sky Sports Cricket.
Comment below to get involved in the debate, but please adhere to our House Rules. If you wish to report any comment, simply click on the down arrow next to the offending comment and click 'Report'.
Share if you enjoyed this post!