By Simeon Gholam
Last Updated: 25/05/18 1:55pm
Paul Hurst does not believe in curses.
Even after four Wembley defeats in four trips in the club's history, the latest coming as recently as last month, the Shrewsbury boss remains positive.
"I always try and look at things in a different way and the law of averages suggests it could be our turn," he told Sky Sports. "They're talking about lifting some kind of curse around here but you've still got to earn the right to win."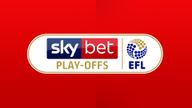 Latest Sky Bet odds
Check out all the latest Sky Bet odds ahead of the play-off finals here…
Sunday's Sky Bet League One play-off final against Rotherham will be Hurst's third Wembley involvement with Shrewsbury.
Last month he was the losing manager in the Checkatrade Trophy final against Lincoln, while he was on the winning side for Rotherham against the Shrews in the same competition in 1996.
"I've become very fond of this club but I've only been involved in one of those experiences as a manager and one as a player that actually beat Shrewsbury! But that doesn't count for too much for me," he said.
"It's about what happens on the day and we've got to perform to give ourselves the best chance. Hopefully that will be good enough."
Shrewsbury's points haul at the end of the season would have been enough to secure automatic promotion in most other years, but in the end they couldn't keep up with the relentless pace of Wigan and Blackburn.
There is, however, no suggestion of ill-feeling from Hurst. He is mindful of their pre-season expectations and sees finishing third as a triumph, rather than a case of what might have been.
"I've been promoted previously at clubs despite not finishing in the highest position in the table," he said. "We know how it is at the start of the season and, considering what was expected of us, I'd have pushed for the play-offs to reach down to 15th or 16th in the table!
"It's still a bit surreal that we're in this position. To be one game from the Championship is some effort from the players and lots of others in the background. It would mean so much to so many people, and we saw that in the celebrations after the semi-final.
"I have to pinch myself slightly when I see 'Rotherham v Shrewsbury' and that we've got this chance and a second trip to Wembley. The first one didn't quite work out the way we wanted but we hope we can still use that experience to make it a better performance than the last."
Another plot-line in Sunday's game is his relationship with opposite number Paul Warne. The two played together for six years at Rotherham and Hurst admits that going toe to toe with him at Wembley will be another surreal experience.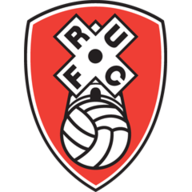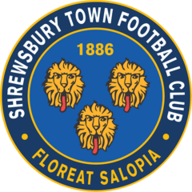 Rotherham vs Shrewsbury
May 27, 2018, 2:30pm
Live on
"We're not constantly in contact but he is a close friend and I know if I needed anything from him I could pick up the phone," he said.
"It'll be strange in a way, even when we played in the league it was a little strange, but it will be competitive. Our Rotherham team weren't the best by any stretch of the imagination but we gave teams a game because of our attitudes and commitment. I think our teams now reflect those qualities as well.
"A lot of people have told me for some time that it would be a Rotherham-Shrewsbury final, although no one has given me a prediction! I guess we'll find out on Sunday.
"I wouldn't want a mistake from a player on either side to decide the game, or for it to be a refereeing decision. You work all season and it seems a little strange that 46 games and two play-off semi-finals can all result in one game. Whoever wins, I hope it's decided in the right way."
Don't miss the Sky Bet League One play-off final between Rotherham and Shrewsbury on Sunday, live on Sky Sports Football from 2.30pm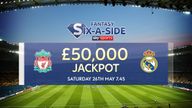 Fantasy Six-a-Side
Pick your dream team for the Champions League final to be the latest £50k jackpot winner.
Share if you enjoyed this post!