Watch continued coverage of the ATP Finals on Sky Sports Arena
By Liam Grace
Last Updated: 14/11/18 5:38pm
Novak Djokovic says Alexander Zverev is "the leader of the new generation" after his 6-4 6-1 victory over the German at the ATP Finals on Wednesday.
Zverev, the 21-year-old world No 5, wasted a golden break-point opportunity in the ninth game of the first set, with the score at 4-4, which turned a close battle into a one-sided success for the Serbian world No 1.
Djokovic broke his opponent twice in the second set, with Zverev winning just one service game, as he closed out the match with ease to go top of Group Guga Kuerten and put one foot in the semi-finals at London's O2 Arena.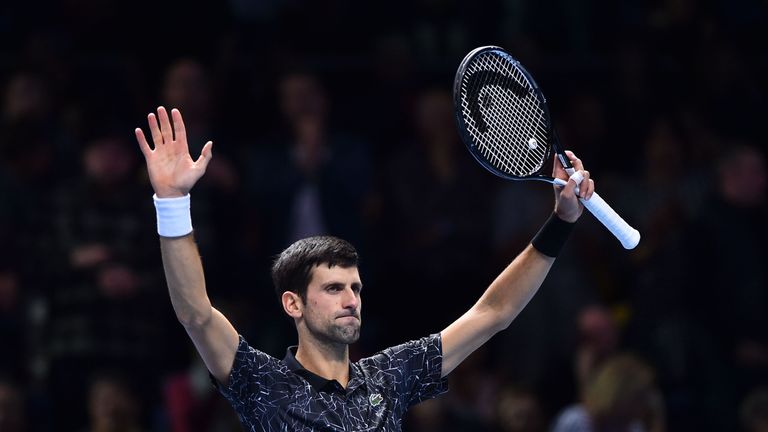 The top seed claims Zverev became easier to read in the second set as he won five games in a row, but defended his fellow professional, claiming the media can be tough on young players at times.
"I don't think it was breathtaking tennis from both of us, but a win is a win," he said.
"Midway through the second set I started to swing through the ball and he made some unforced errors which allowed me to win.
"I didn't want to be 5-4 and a break down playing against Zverev's serve, it was really hard to read his serve, more difficult than Isner. But in the second set it was more easy to read him.
"I know you guys might be a little bit rough on them, but I think there is a lot of quality in the new generation.
"Zverev is obviously the leader of that next generation. He has proven himself, established himself as a top player.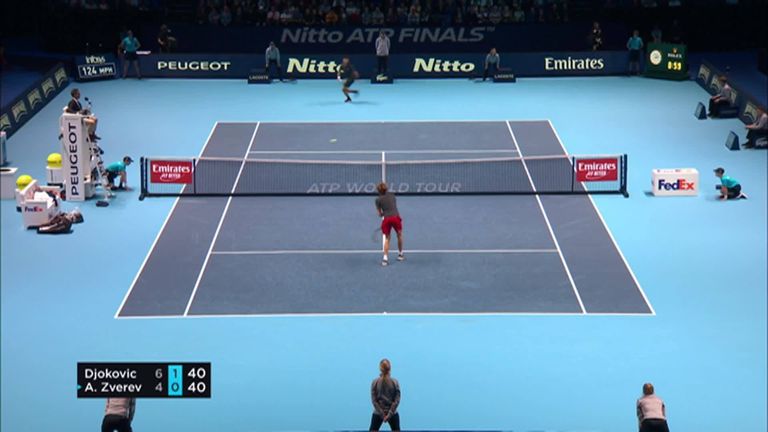 "He has won many Masters 1000 events already, I think three in his career, which is quite impressive. You have to give him credit for that, qualifying for Tour Finals two years in a row.
"Then you have players like Khachanov, of course, Tsitsipas, Coric. I think tennis is in good hands.
"Obviously experience plays an important role in these kind of matches, knowing how to kind of approach, play, behave in certain moments, how to deal and cope with pressure."
Djokovic has impressed in the English capital this season and now poses a 13-1 winning record in London, having won Wimbledon and progressing to final of Queen's Club earlier this year.
The 31-year-old, who is likely to reach the last four at the event for the eighth time in his career, is chasing his sixth ATP Finals title and faces Croatia's Marin Cilic – live on Sky Sports Arena – in his final group match.
Live Tennis: ATP World Tour Finals
November 14, 2018, 7:45pm
Live on
When asked why he thought none of this year's singles matches have gone to a third-decisive set, he added: "I'm not really sure. Nothing really necessarily to point out as the main reason for that happening.
"I don't think you can say it's because a lot of players are tired or whatever. I mean, for sure, substance is not as it is when you start the season.
"At the same time we've seen some thrilling matches, three-setters, before this year, in previous years that we had in The O2. I don't see any particular reason. It just happens.
"I guess winning the first set really counts this year. Then, I guess, you have mentally quite an edge."
We have every major tennis event covered from all angles via our website skysports.com/tennis. On the move? Head to our app for mobile devices and iPad, or follow our Twitter account @SkySportsTennis to join in the conversation.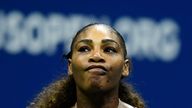 Tennis updates straight to your phone
How to receive all the latest tennis news straight to your mobile
We will have extensive coverage of the ATP Finals at London's O2 with every match live on Sky Sports. See TV listings HERE.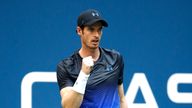 Keep up to date with the latest on skysports.com/tennis
We will bring you news, previews, live blogs, reports, reaction and expert analysis
Share if you enjoyed this post!