Former Scotland captain Bryan Redpath revealed he embarked on a campaign of family trickery in an attempt to stop son Cameron pledging his international allegiance to England.
Cam Redpath, 18, was set to join England's senior team on their summer tour of South Africa.
But the fly-half or centre will have to wait to make his debut after undergoing anterior cruciate ligament surgery.
"I've stated I'd love him to play with Scotland," Redpath senior said.
"I'd love him to be with [Scotland head coach] Gregor Townsend.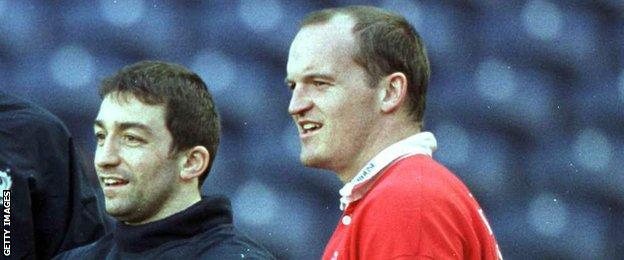 "I know he'd fit in exceptionally well here, but I also can't keep playing Flower of Scotland when he's going to bed at night – I can't keep doing that. Tartan jammies and all that stuff."
'It's his life, not my life'
Born in France and raised in England, Cam Redpath is eligible to follow in his father's footsteps, but he has represented England at Under-18 and Under-20 level this season.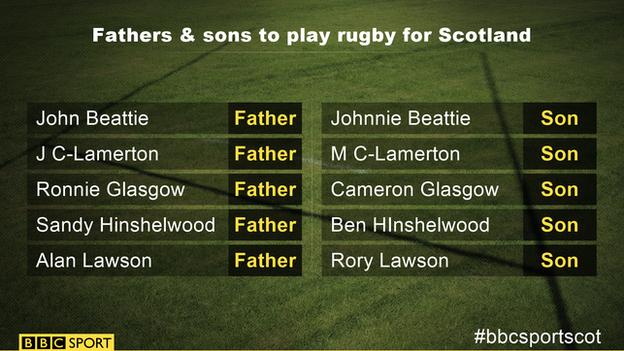 At 17, Redpath was Sale Sharks' youngest-ever debutant when he played for the English Premiership club against Worcester Warriors in November while still at school at Sedbergh.
"I think the key thing is, it's his life, it's not my life and it's nobody else's life either," added Redpath senior, who coaches Scotland Under-20s.
"Whatever decisions get made for any of us – dads and mums – we all make decisions based on what the kids want to be happy with and how it works.
"From a young age, I've been hard on Cam. When I've been watching him, I don't talk to the coaches about him or what he should do.
"I stand on my own; I don't talk to other parents about it. I leave it alone.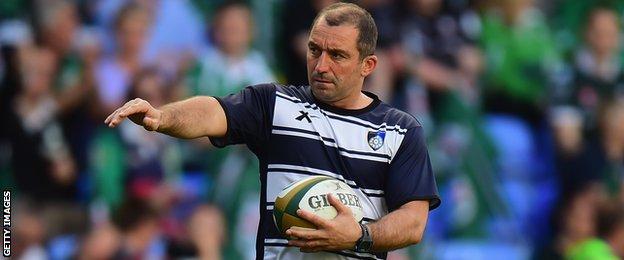 "I'm a dad, I watch, I get on with it. I support him. If he has a bad day, I tell him that. I'm really brutal on that front, I don't hide from it.
"My wife doesn't like it sometimes being so honest.
"I've always instilled in them that, if a coach says something, you do it, you listen."
'We must get Italy right'
Redpath, 46, won 60 caps for Scotland, retiring after the 2003 Rugby World Cup.
He coached Gloucester, Sale and, most recently, Yorkshire Carnegie, but left the English Championship club in January 2017 to pursue a career in finance.
Redpath returned to rugby last month to lead Scotland U20 at the forthcoming Junior World Championship in France, with his aim to at least match last year's highest ever placing of fifth.
Although they beat England, the young Scots finished bottom of the Six Nations table and their campaign was marred by an incident before a 36-3 defeat by Wales in February when several members of the backroom staff were suspended following a late-night dispute in a bar two days before the game.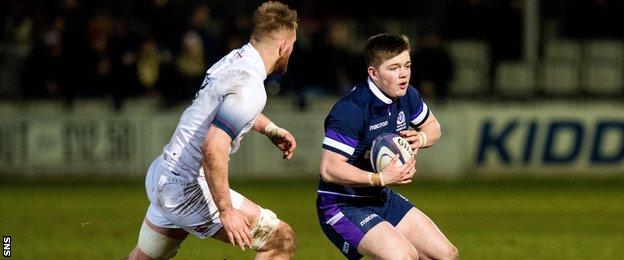 The Scots face Italy, Argentina and England in their championship pool.
"Obviously we've got to win two out the three games in the pool stuff," Redpath said. "And then that fourth game becomes massive for us.
"That will determine where we are going to finish up in some ways.
Scotland Under-20 Junior World Championship fixtures
Wed 30 May: Scotland U20 v Italy U20
Sun 3 June: Scotland U20 v Argentina U20
Thu 7 June: Scotland U20 v England U20
"Ideally, the group said they want to try and emulate last year's fifth, which is their highest finish. That would be a massive successful campaign for us if we do that.
"First and foremost, we must get Italy right. If we don't get Italy right then we're chasing our tail. Italy is the key thing."
Share if you enjoyed this post!