Wales Sevens player Luke Morgan has spoken of his shock about an alleged tunnel altercation with Samoa's Gordon Langkilde.
The incident at last month's World Cup in San Francisco left him and two of his team-mates with facial injuries.
Langkilde was arrested and has since pleaded not guilty to three charges.
"It was a bit of a shot from behind and the last thing you expect when you are walking back from a game," said Morgan.
"It was a one-off hit. You pick yourself up and you are fine, so no dramas."
Morgan and Ben Roach suffered facial injuries following Wales' win over Samoa on 22 July, while Tom Williams, who scored the game's winning try, was treated for a broken nose and cheekbone.
He subsequently missed the final day's action.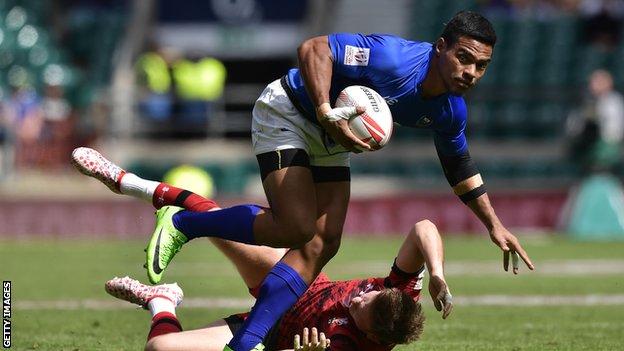 "There was a scuffle in the tunnel afterwards but it is a police matter out there and we have left it for them to sort out," said Morgan, who will play 15s rugby with Ospreys this season.
"The fact it is a police matter shows the severity of it – it is in their hands now so we try and forget about it.
"Something like that is not what you want to be doing in the middle of a tournament, but those were the cards we got dealt and it happened out of the blue."
The incident happened on the second day of the three-day tournament.
"Tom broke his nose so he couldn't play the day after but I was all right to play," said Morgan.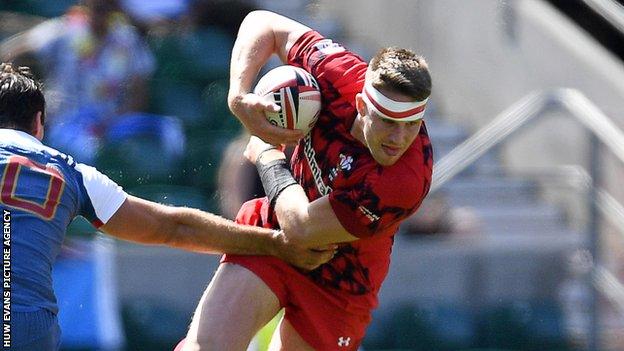 "We played Ireland on the morning after. There was some stuff we had to do like make police statements, but we just had to crack on and get on with the job."
Morgan and Williams have since linked up with the Ospreys, who play their first pre-season friendly on Saturday, 11 August against Northampton in Bridgend.
"Tom [Williams] is all right now," said Morgan.
"I think he has had worse slaps before. He is back in full training now and looking good."
During his arraignment – where criminal charges are read to the defendant – in San Francisco, Langkilde denied two charges of felony battery, one charge of felony assault and one charge of misdemeanour battery.
Langkilde must remain in the US and is next due in court on 15 August.
The Welsh Rugby Union has said no Welsh player is facing any sanctions for the incident.
Share if you enjoyed this post!