Imagine it's your first day of university. You're a bag of nerves, slightly worse for wear, walking into your first lecture.
Now imagine the first person you see in your class is the intimidating figure of Sonny Bill Williams – Rugby World Cup winner, former rugby league international and heavyweight boxing champion.
That could be a very real scenario for this year's students at Otago Polytechnic in New Zealand.
The All Blacks legend, who has 47 international caps for his country in union, has enrolled on an Applied Management bachelor's degree course, along with nine of his Blues team-mates.
They will continue to play for the Auckland-based Super Rugby side while they study.
Course leader Glenys Ker explained that Williams will be "no different to any other student".
She said: "I understand that sport is a big part of their lives – it is their career – and they have actually achieved a lot of things, both in and out of sport.
"They are beautiful writers. Their ability to reflect on what they do, what they have done, who they are and who they want to be… it's a real privilege to gain such insights."
If all goes well, the 32-year-old will graduate in April 2019 – just in time to collect his cap and gown before the World Cup in Japan.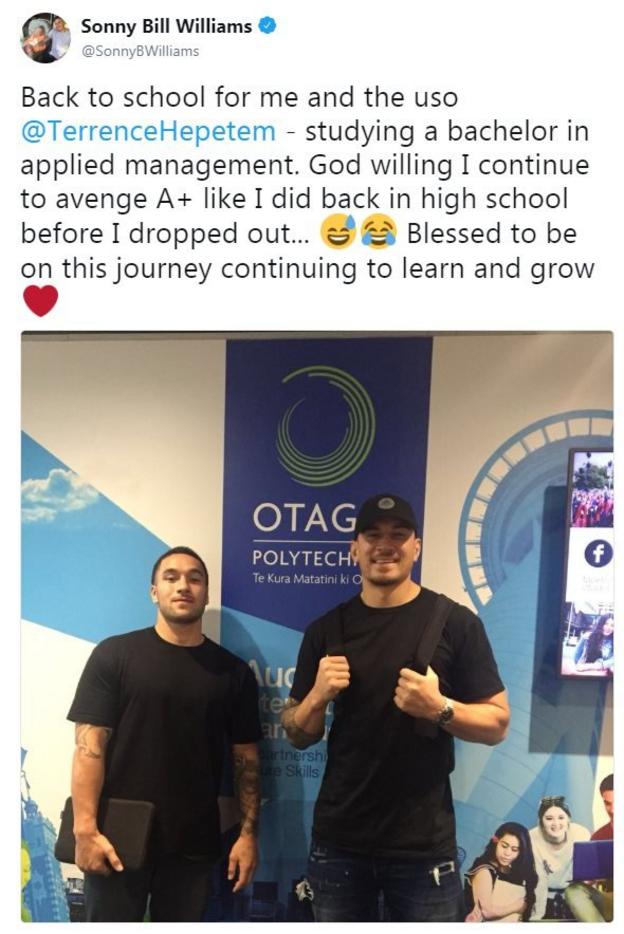 Share if you enjoyed this post!