Maya April Moore is not someone who does something in the singular. When she steps on the court, her achievements take on the plural. It is never just a title, a championship, or a medal. For the small forward, its titles. Championships. Medals. Her roll call reads: two Olympic gold medals, two Women's Basketball World Cup gold medals, four WNBA titles, two EuroLeague Women titles, two NCAA championships and three Women's Chinese Basketball Association titles.​
A good book however, is more than just its title(s). This also applies to Moore – read on and the prose picks up. Described by Sports Illustrated as the 'Greatest Winner in the History of Women's Basketball,' the title could yet read, the greatest winner in the history of sport. Moore's record in the WNBA is 222 wins, 70 losses. At college, 150 wins, just four losses. EuroLeague Women? Moore is yet to lose a game. With USA at FIBA Women's Basketball World Cups and the Olympics, Moore is once more yet to lose.
One other thing: she is still only 28. When Moore finally hangs up her Jordans – with no sign or reason for that to be happening any time soon – her feats will be debated in column inches, forums and sports bars. It is almost inconceivable to consider what else she can still win over the next 5-10 years. Is there any athlete, across any sport, with a record to match that of Moore? Not always immediately the most noticeable athlete on the court, Moore clearly brings an attitude and mentality that allures the biggest clubs and organizations to her.
Moore says her desire and strive to win began early, scoping the best teams out, as much as they scoped her. "I think it is pretty evident that I have been on some of the best teams. I seek out other great competitors. I have been that way since middle school. I didn't want to be thatplayer on an average team. I wanted to go to the best team and compete for a starting spot. That was my mindset."
Having said that, the devout Christian, who regularly cites the role of her faith in her successes, admits there is no straightforward answer to account for her remarkable ability to win. "Unfortunately, it is not a simple formula, otherwise I would have bottled it up and sold it," she laughs.
So, while it seems that it will be some way off before Moore's Magic Potions are dropping in vending machines, over the course of a 30-minute interview, a pensive Moore does offer up a number of ingredients that would make up the potion.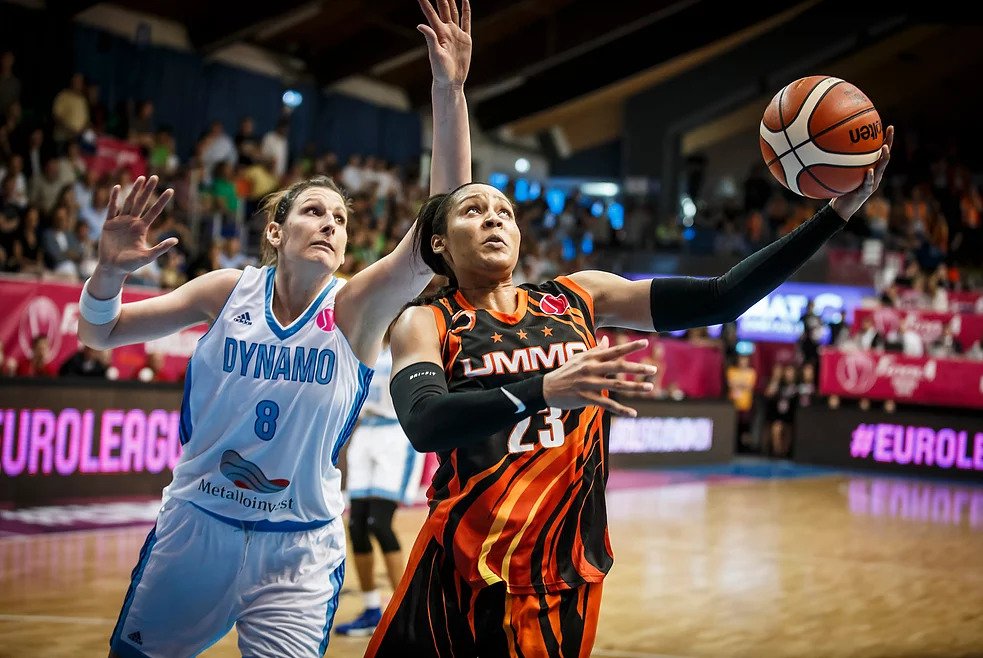 The first is her mother – who made it possible for Moore to be playing on the best teams from an early age. "My mum raised me and she has been everything. Everywhere I go, if my mum is not there, people are asking, 'how's your mum, where's she at?' We have been rolling together my whole life. That is just one example of someone who has been able to support me. You have to have a great support system if you want to consistently win at a high level."​
Second is the coaches she has played for, more than once mentioning Luigi "Geno" Auriemma, who oversaw all four of Moore's senior USA campaigns, to date. "I learned so much in high school and college of all those little things – especially from Geno – that make the difference between how you set yourself up to defend somebody, or how you set your feet up to catch the ball before you even shoot, all those little things."
It is also her push to get the best out of those sharing the hardwood with her. Putting everything into training is paramount to Moore, and she expects the same from her teammates. "I don't take for granted any moment of practice. I really try to put as much quality into the time we are together as possible, so when the games come, I am confident, you are confident. I know, that you know, that we have worked harder and smarter than anybody.
"I really appreciate my teammates because what we do is hard, so when I am on winning teams, I know how hard it is to do what we do so I try to really celebrate and connect to make sure that they know what we are doing is great. [It is about] holding each other accountable, but also celebrating the ride and the journey."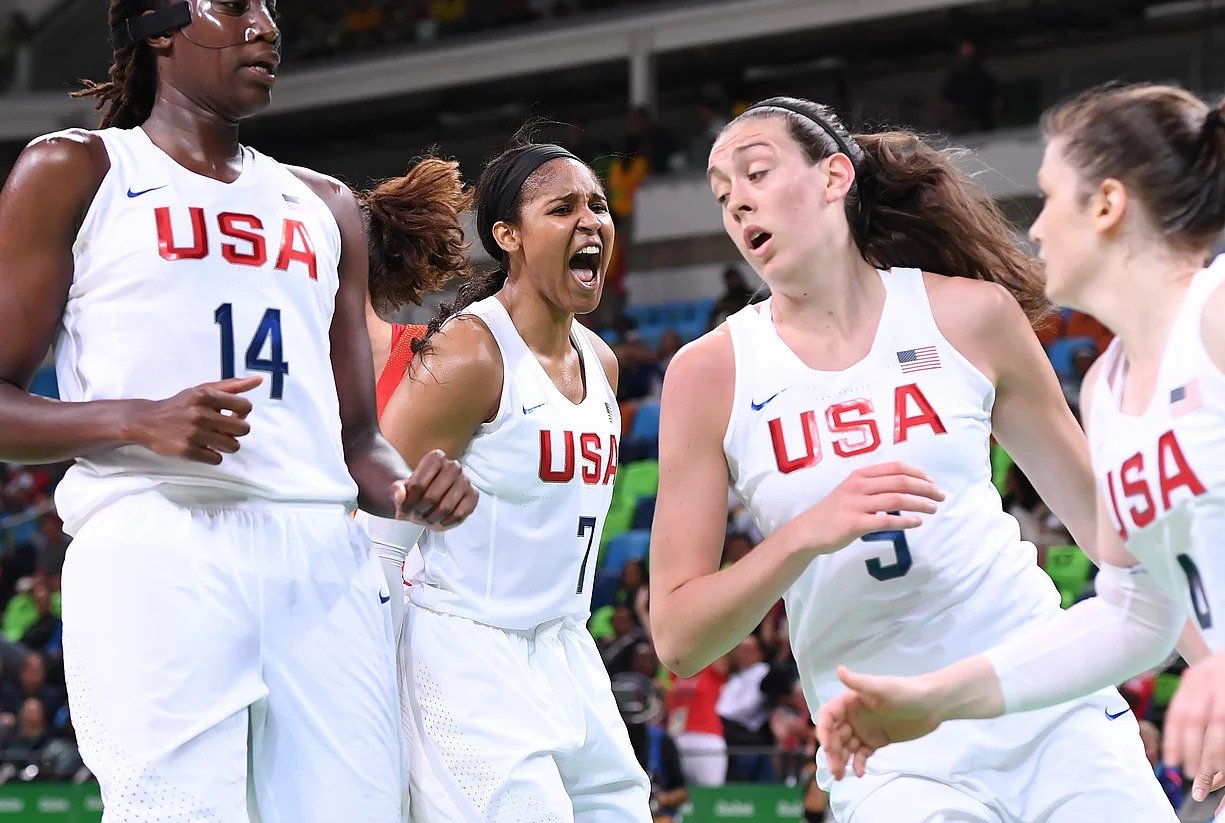 Perhaps though, what drives her more than anything is what you read in the sport pages every day about any athlete deemed to be great – their competitiveness. An easy cliché to throw about, but when you consider Moore's record, you struggle to think of a more appropriate singular word to describe what makes her great.
"I am not necessarily competitive in the way of, 'I wanna take you down,' but I am competitive in the sense that, 'I wanna win this. You're in my way, OK I am gonna beat you because I want this.'
"I want to play well and want see how good we can get, doing it in a way that makes everyone around me proud and respects the game. I don't want to win just so I can be seen as a winner. I want to win playing well. Anybody who has been my teammate knows that about me.​​
"If I am going to win, I don't want to hear any excuses. I want to win fair and square."
"If we are playing one-on-one and we ball one out and if it was off me, I am going say it was out on me, because I want beat you fairly. I want to really see how good you are, how good I am. If I am going to win, I don't want to hear any excuses. I want to win fair and square.
"I love to play, I love to win…when the ball goes in more times than it doesn't, it's been a good day."
Moore does not do basketball in the singular. Perhaps then, it is an injustice to try and think of one word to describe her greatness? Take your pick of what-it-takes-for-sporting-success clichés to describe her. Chances are, they all fit.
Share if you enjoyed this post!