Fulham and Aston Villa will contest what is generally regarded as the richest game in football on Saturday in the EFL Championship playoff final. At stake is a place in the Premier League and the untold riches it brings.
For context, West Bromwich Albion – who finished bottom – made some £95 million for taking part in the Premier League last season. Only Juventus made more money than that from competing in the 2016-17 Champions League.
That money is set to increase – in the short-term at least – with a new broadcast deal kicking in the season after next. And one of Fulham or Villa – along with already-promoted Wolves and Cardiff City – are ready to share in that bonanza.
The Premier League is so rich and powerful now that speculative investors are willing to take a risk on EFL clubs in the expectation of getting to the top table one day. It is indeed a great paradox that it is such a well-watched and exciting league because teams are so desperate to get out of it.
"What are our clubs playing for?" asks EFL chief executive Shaun Harvey. "They are playing for the opportunity to get promoted to the Premier League so they can share in the riches that come from competing in that competition.
"Our clubs are investing and our owners are investing in their clubs chasing the prize of promotion and the financial rewards that come with it."
Around 60 per cent of the clubs participating in the Championship season just passed had foreign owners and there are eight more down in League One. The clamour for promotion has meant the Championship is more competitive than ever.
Relegated from the Premier League, Sunderland have plummeted straight down to League One. Sheffield United and Millwall on the other hand were promoted from the tier below and had genuine aspirations of Premier League promotion until the last knockings of the season.
And the Championship is not only captivating, it is played at an incredibly high standard. No second-tier division can boast as many quality players. It is the sixth best-paying league in Europe in terms of total wages. Outside the top five big leagues of Spain, the Premier League, the Bundesliga, Serie A and Ligue 1, no league anywhere spent more on transfers than the Championship did in the summer of 2017.
"It's a really, really strong competition," says Harvey. "But with the wages and transfer fees that our clubs are committing, they are reliant on owner funding."
The EFL, like any other organisation, is seeking to grow its revenues and ensure the sustainability of the clubs within its structures. It is the third best-supported football division in the world based on total attendances – League One is ninth – behind the Premier League and the Bundesliga. More than 11.3 million fans were welcomed through the turnstiles last season in the Championship and more than 18 million attended games across all three EFL divisions.
The EFL – with the Championship, League One and League Two – has 72 clubs in all, each with its own dedicated fanbase. All those fans are looking to follow their team, either in person, on matchdays, or on television and online. While the EFL would like crowds to grow further towards full capacity – it's currently at around 60 per cent for the 72 clubs in total – on the broadcast front the EFL is changing the game.
Last year the EFL launched its ground-breaking iFollow service. For a fee of around £110 a season, and £5 per individual game, fans of EFL clubs overseas can access live over-the-top broadcasts of up to 46 of their teams' matches. Games selected for traditional broadcast in a given overseas territory are not available to stream.
Sky Sports provides the multi-camera footage which is sold to broadcasters in some 217 countries around the world. But that leaves around 1,500 matches which were not needed by overseas broadcasters. The EFL decided to broadcast those matches over-the-top through iFollow.
Following an exhaustive tender process, NeuLion won the bidding to deliver the streams; the US company also works with the NBA, the NFL and the UFC.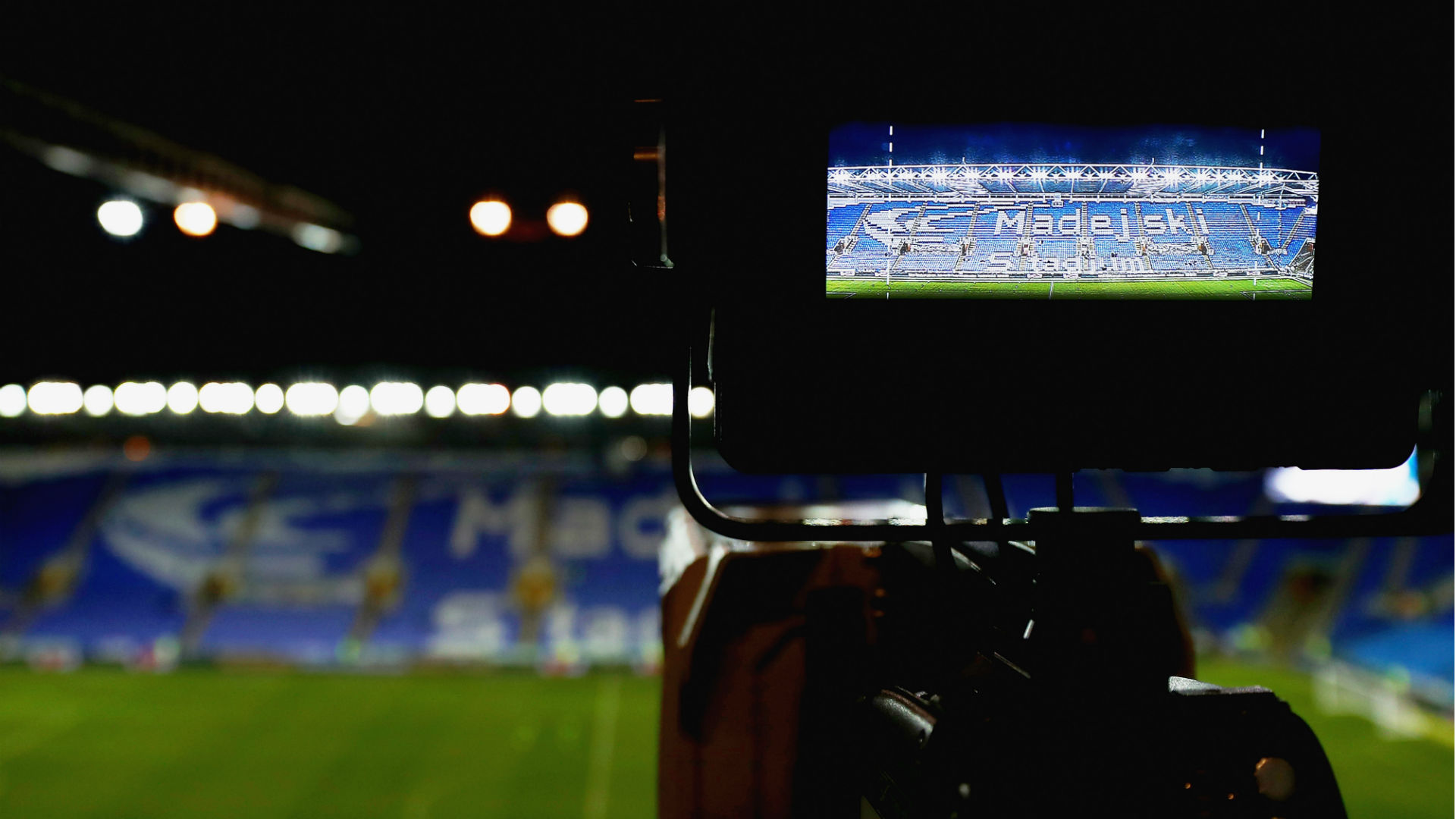 "We were in a fortunate position because we have a league-wide fibre network which we had to put in place to meet our domestic requirements," says Harvey. "So effectively all we're doing is using that same technology that we've already got to deliver an additional revenue stream."
Research commissioned on the viability of the service produced a figure of around 270,000 fans of EFL clubs overseas. The EFL estimates around 55 per cent of all EFL fans are based in the USA, Canada, Australia and New Zealand. While the viewing figures for its first season of operation are under wraps, the iFollow service is considered in the industry to have got off to a strong start.
"It's gone down really well," says Harvey. "The EFL still sells its TV rights in the same manner as every other league tries to get theirs away. We have a domestic deal and then we have international deals. The games that are shown live domestically in this country are the games that we sell to traditional broadcasters overseas.
"What we have then done is all the other games that aren't being shown are made available on our iFollow service to fans of the clubs in question."
Sky Sports and the EFL last year renewed terms on a domestic broadcast deal worth £600m which will be implemented from 2019-20 with a 36 per cent uplift on the current contract. Sky will be showing a maximum of 150 EFL matches per season beginning 2019 – including a minimum of 20 from League One and League Two.
Another 16 Championship games will be shown on Tuesday and Wednesday evenings across the season – a move that could well pit it against the Champions League, which is being broadcast on rival BT Sport. Into the bargain, Sky will show 80 EFL Championship games on its digital and interactive services starting 2018-19.
Crucially, clubs will be permitted to broadcast games live to UK and Irish audiences – over-the-top – on their website and apps like they currently can for foreign fans. Sky will also be permitted to live stream the same games on its own platforms.
"The broadcasting deal with Sky will allow us to do that domestically as well from next season," says Harvey. "It is exciting."
Some clubs are excluded due to a desire to persist with their own streaming services; among this season's 11 rebels were both Fulham and Villa as well as Wolves, Sunderland and Middlesbrough.
"We work on a really simple premise," says Harvey. "If you support a club you will always support that club. And if you have the opportunity to watch your club play you will do that in preference to any other game.
"We've got to a position now where regularly every week there are tens of thousands of streams going out of England across the world to fans in different countries. And it will only continue to grow."
Games in the Saturday 1445–1715 slot will be subject to the traditional English football blackout but any game outside that period and not being broadcast by Sky will be available to stream. The EFL in effect becomes its own live stream distributor on its own OTT service.
The CEO also discloses that the move is being watched closely by others within the European Leagues structure, who may not be able to sell the rights to their games as easily right now but who are always on the lookout for growth.
"People are watching on with a real interest as to how successful it is," he says. "Some countries aren't in the fortunate position that we are where we're able to sell our rights overseas as well. So this might be potentially the only source of income."
Next season more than 25 per cent of all Championship fixtures and around 33 per cent of League One and League Two matches will be available to domestic audiences on the over-the-top service.
The revolution will not be televised, it'll be streamed.
Share if you enjoyed this post!