By Yinsu Collins
Last Updated: 24/05/18 11:26am
The penultimate Major in the Dota Pro Circuit will be taking place in Birmingham this weekend.
The historical event will see 12 of the best teams from around the world battling out for the all-important Qualifying Points as well as a $1million prize pool. Here's all you need to know about UK's first Dota 2 Major.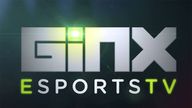 Watch the Birmingham Major 2018 live on GINX!
See all three days live on GINX Esports TV. Coverage starts from 2pm on Friday and Saturday, and 2.30pm on Sunday
Teams
Six teams, Virtus.Pro, Newbee, Evil Geniuses, Team Liquid, Vici Gaming and Mineski received direct invites to ESL One Birmingham while the other six, OG, LGD.Forever Young, Fnatic, OpTic Gaming, paiN Gaming and Team Spirit made it through regional qualifiers.
The 12 teams will be split into three groups of four as follows:
Group A: Evil Geniuses, Fnatic, Team Spirit, Virtus.Pro
Group B: OG, paiN Gaming, Team Liquid, Vici Gaming
Group C: LGD.Forever Young, Mineski, Newbee, OpTic Gaming
Natus Vincere, who were originally set to participate in the tournament, pulled out on Monday due to a roster shuffle and have since been replaced by Team Spirit.
Prizes
The prize pool has been set at one million dollars along with 1500 Qualifying Points (QP) up for grabs. Winning the tournament will see the lucky team take home $500,000 along with 750 QP, second place will earn $200,000 and 450 QP while third-placed team will pick up $100,000 and 225 QP.
Format and Schedule
The competition will be split into Group Stages followed by best-of-three play-offs and a third-place decider.
The Group Stages will take place over Wednesday and Thursday and Play-offs will kick off from Friday at 2pm. The grand final, which will be a best of five, will take place 3pm on Sunday.
Teams to watch
Having already qualified for the International 2018, Team Liquid will fancy themselves as the clear favourites. The European team have recently regained their form and are looking strong going into Birmingham.
However, this will not be a walk in the park for Liquid with the likes of Virtus.pro and Evil Geniuses looking threatening in Group One, which is arguably the most difficult group in the tournament. Unlike Virtus.pro and Liquid, Evil Geniuses are yet to qualify for the International and will no doubt look for a top three finish in Birmingham to bump back into the top eight within the Dota Pro Circuit.
The ESL One Birmingham Major 2018 will be broadcast live on Friday and Saturday from 2pm, and Sunday from 2.30pm on GINX Esports TV, Sky Channel 433.
Share if you enjoyed this post!